Natalie Portman s 90 Shoes and Where You can Get It
Natalie Portman's $90 Shoes and Where You can Get It!
Who knew that celebrities can come up the coolest styles at affordable prices? Natalie Portman does just that. She's been looking classy and vintage, going for throwback fashions from the time she played in Jackie. She's definitely feeling the role!
Natalie Portman attended the 30th annual Israel Film Festival Gala Awards in a fabulous bohemian style outfit. She wore a silk dress stylishly, but what caught out eyes were her shoes!
She completed her ensemble with a pair of sandals from Steve Madden. These sandals have a small heel for that modern twist to match her vintage look. Very chic, matches more than just a dress, and very affordable as well. How much were they? Just $90 !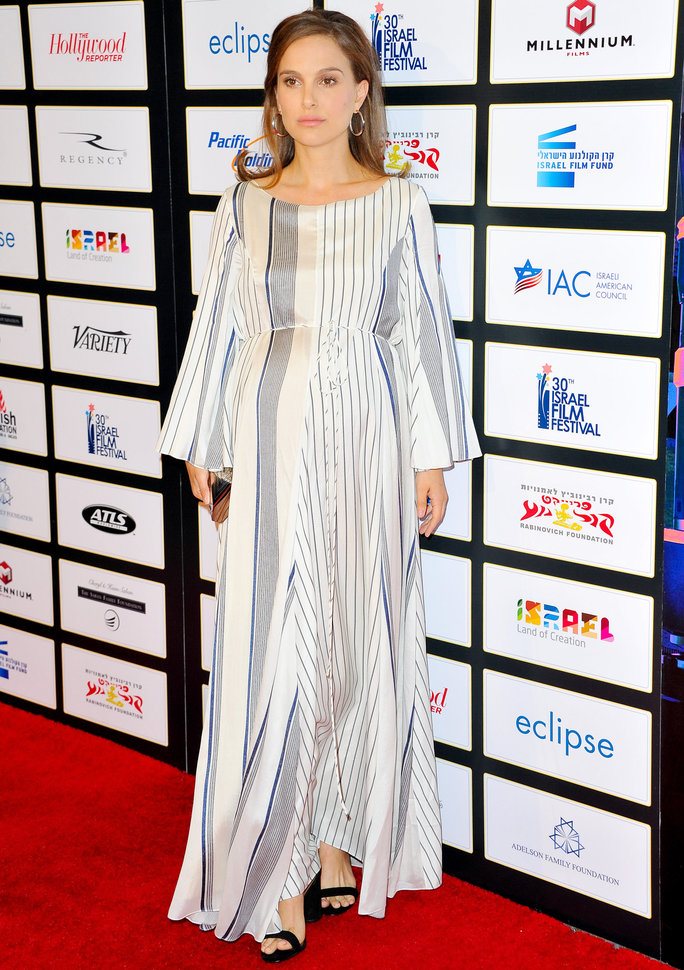 Wondering what her outfit was? Here's who and what she wore with those stylish shoes:
This silk dress not only feels comfortable around the body, but it definitely sets you apart from the rest. How? With its simple yet pattern and cuts at all the right places. Its vertical lines ha ve you looking taller and shapely, and come w ith a tie to accentuate your waistline and adjust freely. It gives of a classy, bohemian look that can be worn in formal events.
- Eddie Borgo hoop earrings
Because of the long sleeves and high neckline, the perfect accessory to match the silk dress would be a pair of hoop earrings. They won't steal the show, but they are a stunner, noticeable enough to make sure that your whole outfit is complete. Plus, the hoop earrings put a whole new meaning to vintage elegance.
Another essential to complete the outfit would be the right clutch. This Vic Minaudière clutch is just the simple one you need to fit your lipstick and other necessities without it being too bulky or small. Like the earrings, it won't steal the show of your outfit, but makes for a great accessory to hold. Simple design yet will rock just about any outfit when out in fancy events or celebrating with nightlife parties!